Hall Facilities
There's plenty of parking at the front, south side, and rear of the hall and bike stands for the energetic.
The auditorium and stage, which has a large backstage as well, allow for gatherings of around 300 people and event seating for 250.
The state of the art kitchen, with a commercial dishwasher, double-door fridge, microwave oven, blast oven, several sinks, and loads of bench space is ideal for larger catering functions. The kitchen opens onto a generous supper room and one of the two meeting rooms.
The meeting rooms and foyer have access to their own hot water boiler and microwave for hot drinks and snacks. Both meeting rooms feature beautiful solid tables constructed from timbers taken from the original Hall. Off the main foyer, an archive room that will become a place of memory for the Te Puna researchers and genealogists.
Te Puna Memorial Hall Centenary Celebrations 1st October 2022
Opera Singers Pene Pati and Amina Edris
On Tuesday the 15th December, 2020 Pene Pati and his wife Amina Edris performed at our Te Puna Hall. With an audience of only 250, it was an intimate affair, very much enjoyed by everyone who attended. We hope we can continue to attract such wonderful talent in the future. A selection of photos from the evening.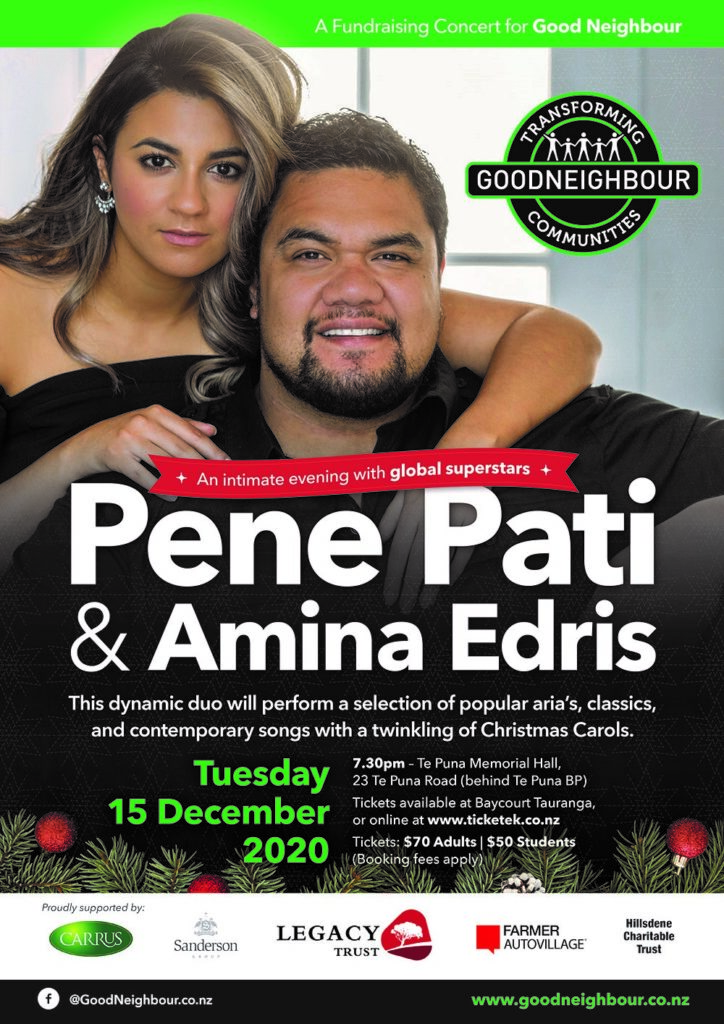 NZ Army Band at Te Puna Hall.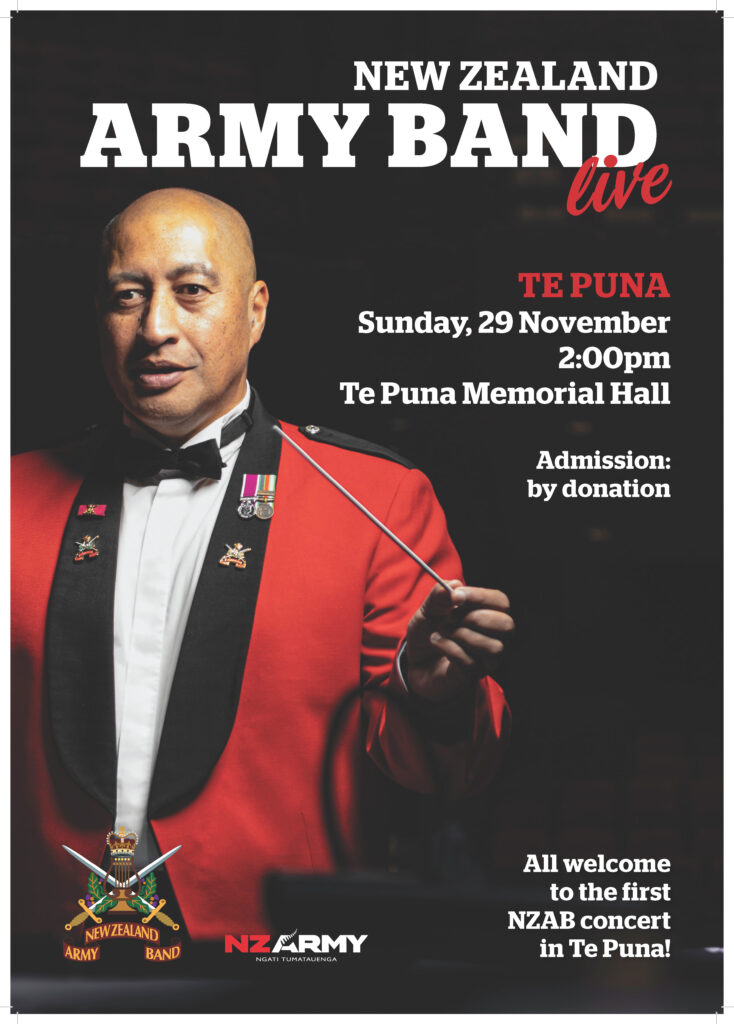 The Opening of Te Puna Memorial Hall